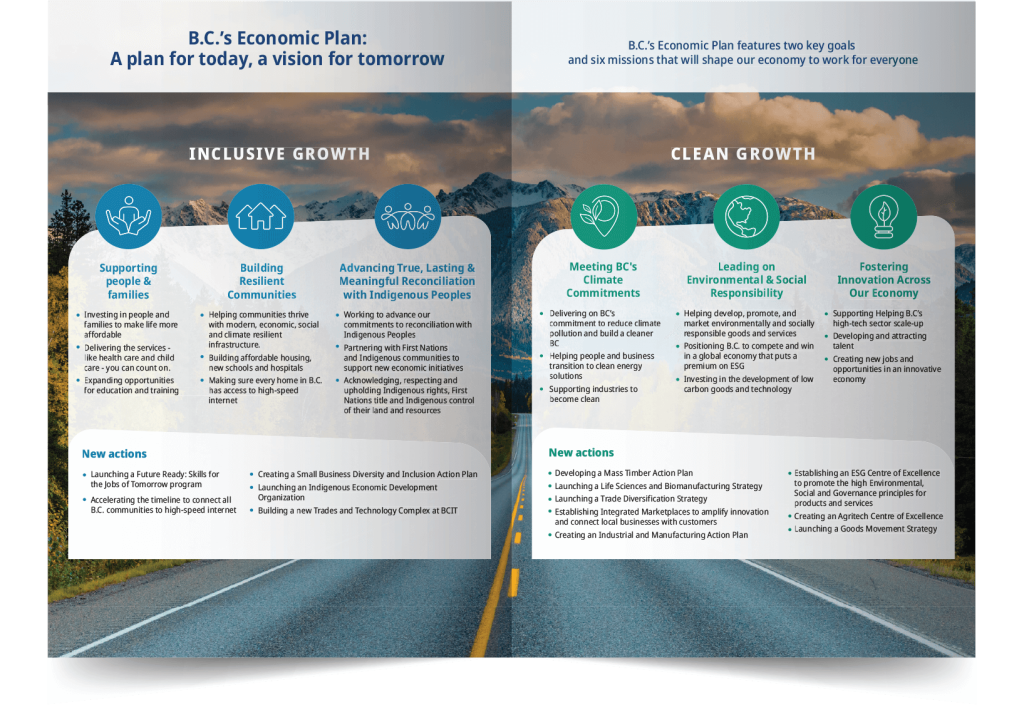 The StrongerBC Economic Plan
Our economic plan is putting people first, delivering clean and inclusive growth, to build a stronger B.C. for everyone.
---
The StrongerBC Economic Plan sets two big goals for B.C. to accomplish in the long-term — inclusive and clean growth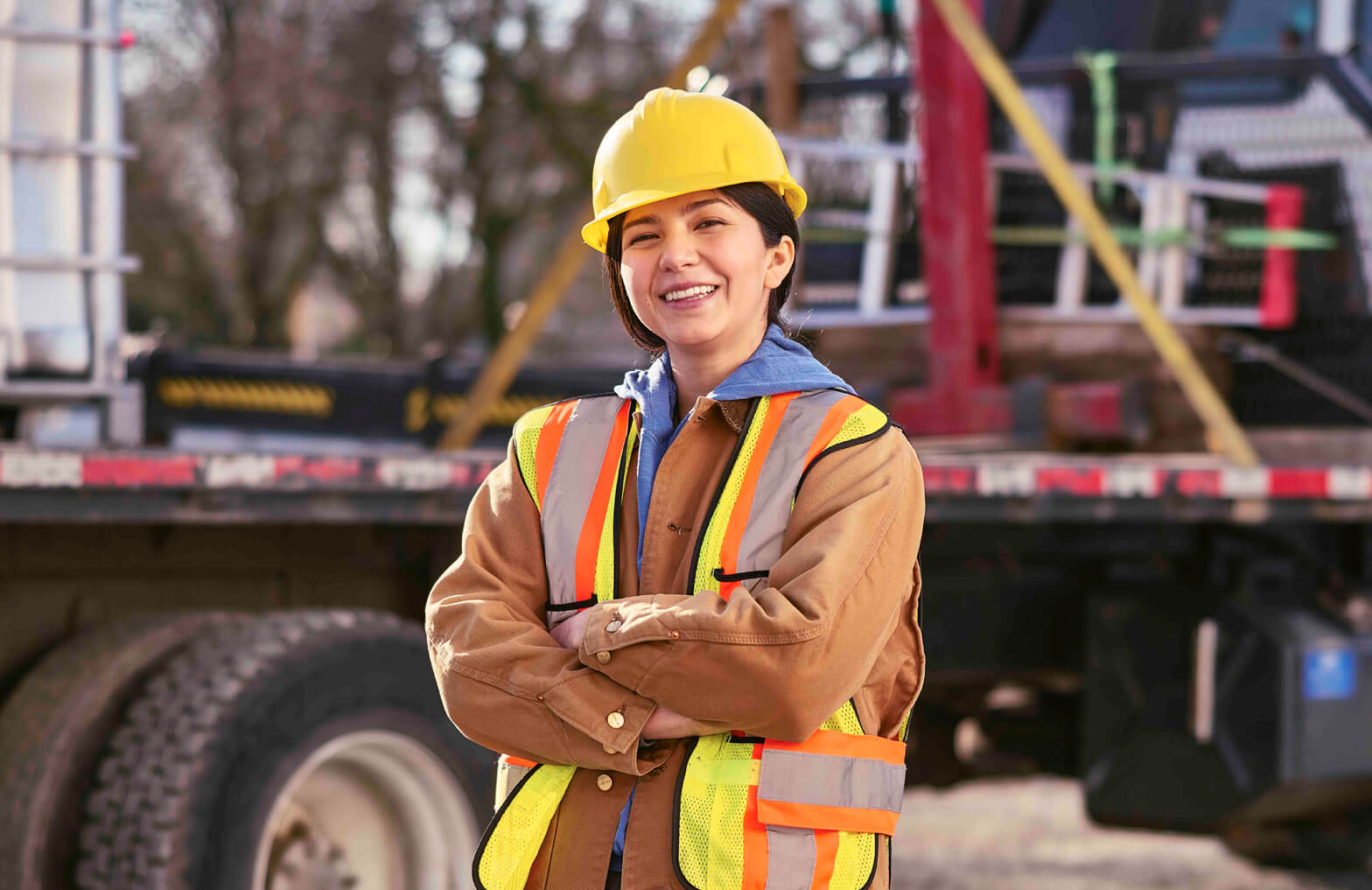 Inclusive growth
Making life better, from lowering the cost of living to training people for the jobs of tomorrow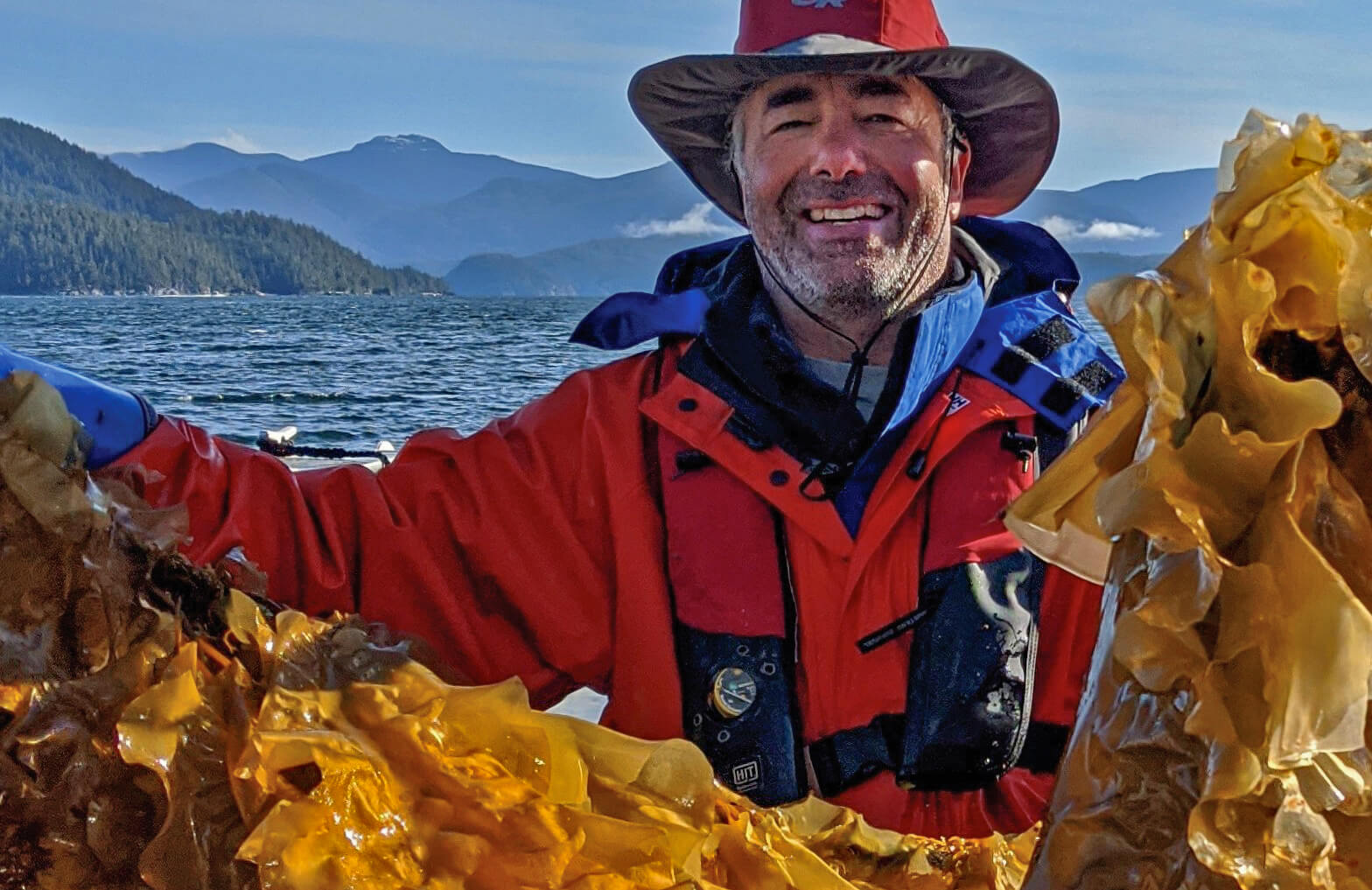 Clean growth
Tackling climate change, from fostering innovation to positioning B.C. to lead in a low-carbon economy
Investment and Innovation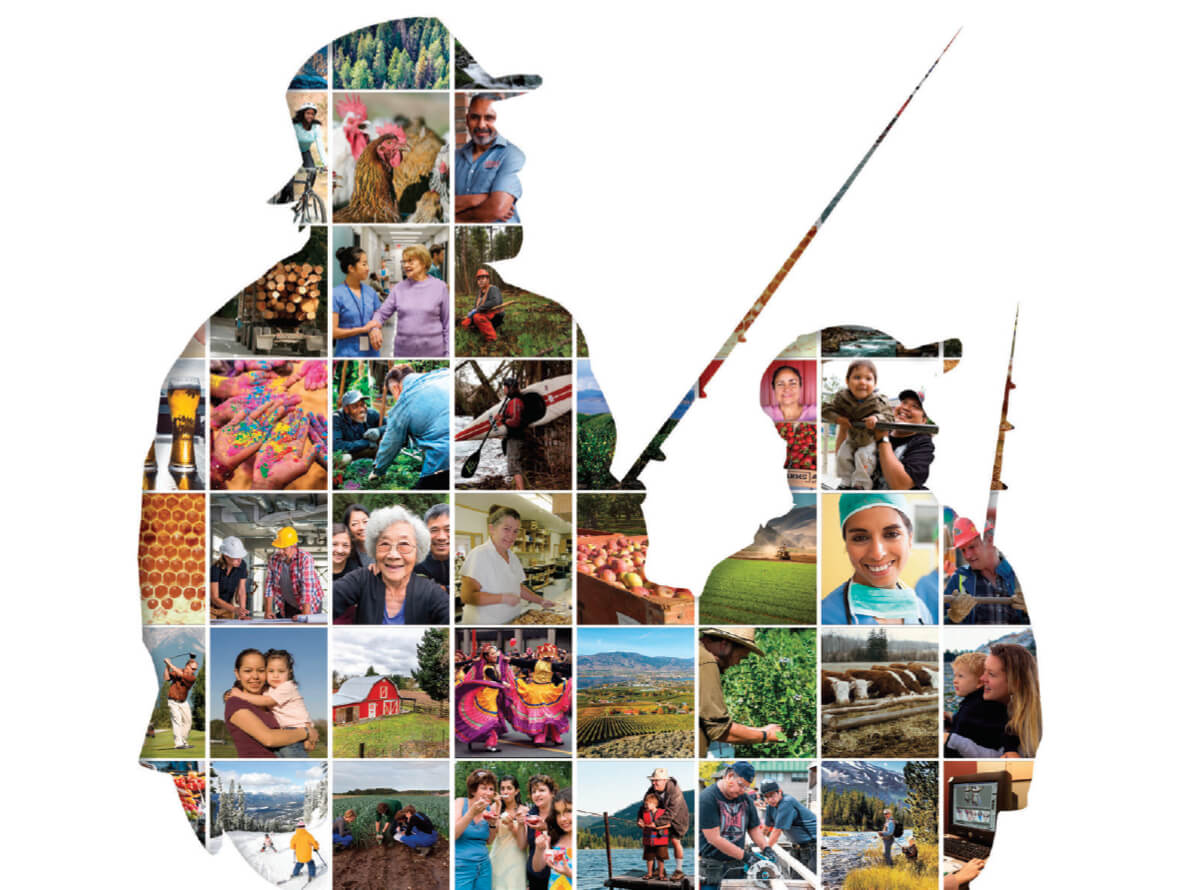 Good Lives in Strong Communities
A new vision that outlines investments to help build a brighter future for rural communities and the people who call them home.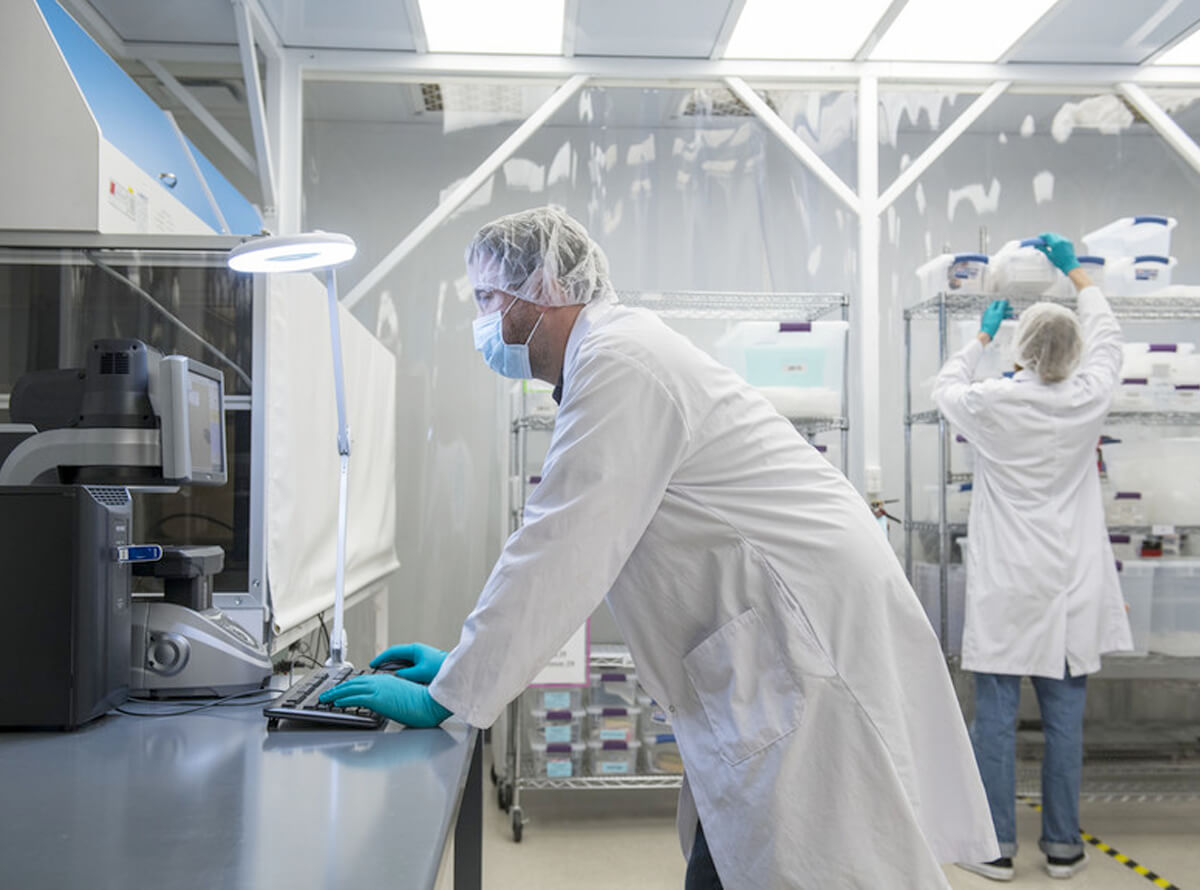 B.C.'s Intellectual Property Strategy
The strategy will build the province's intellectual property capacity by increasing the awareness, use and protection of intellectual property by startups and small and medium-sized enterprises. This will ultimately create the conditions that will contribute to a more sustainable and viable innovation ecosystem in B.C.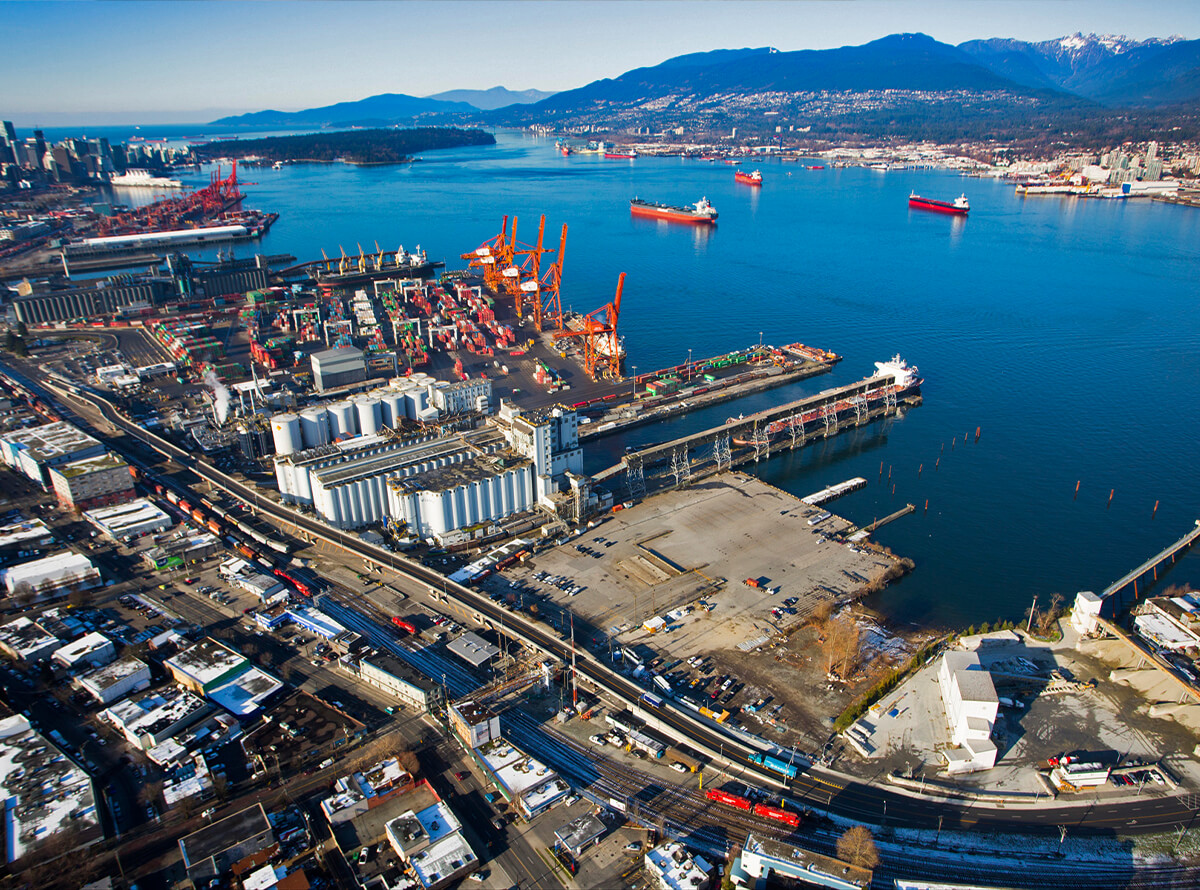 Maritime Industries Strategy
The new B.C. Maritime Industries Strategy will chart the course for a more competitive, modernized marine sector with reduced carbon emissions.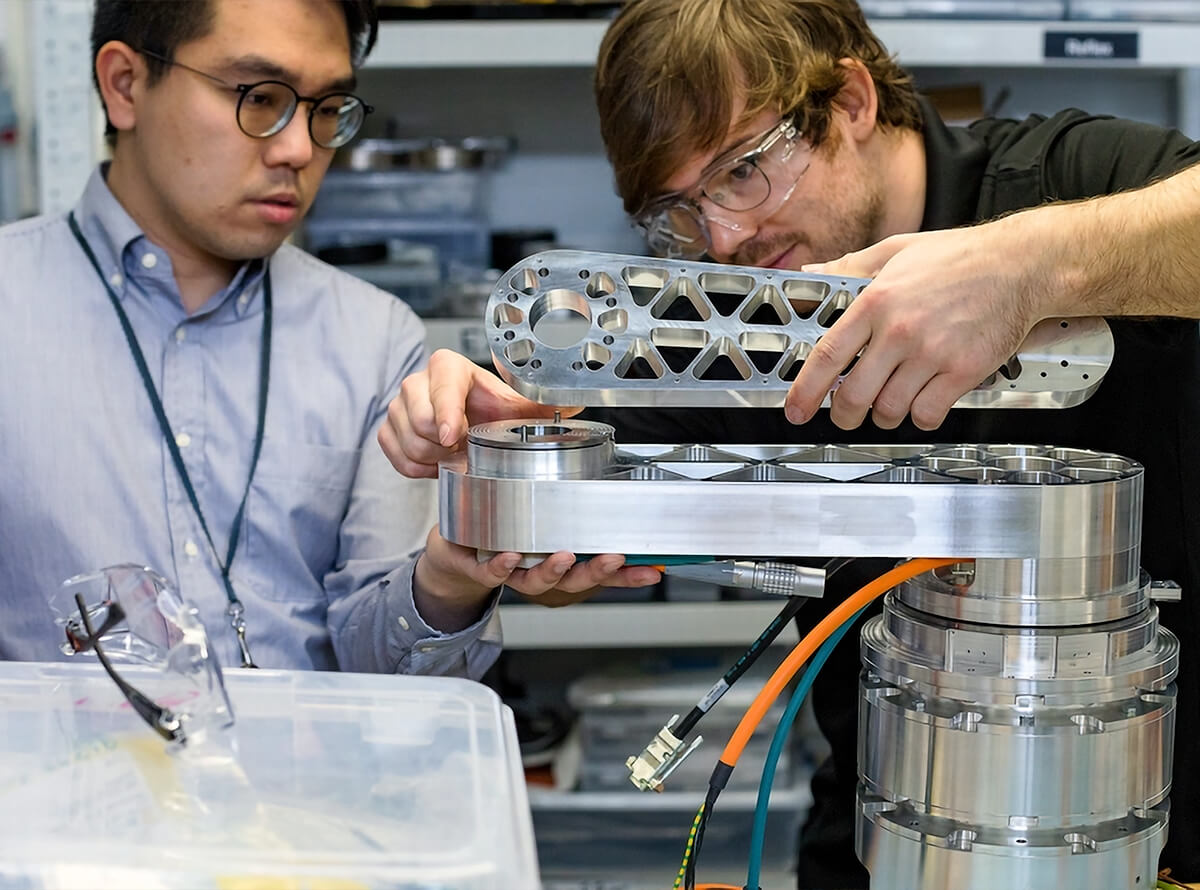 B.C.'s Trade Diversification Strategy
The strategy uses B.C.'s competitive advantage to increase export and investment opportunities in targeted new markets, expand in key existing ones and increase the number and diversity of B.C.'s exporting businesses.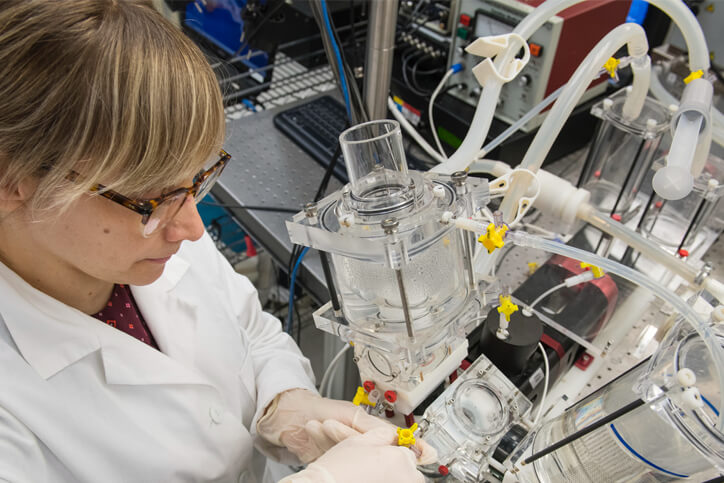 Life Sciences and Biomanufacturing Strategy
The new Life Sciences and Biomanufacturing Strategy will position B.C. as a worldwide life sciences hub nurturing new talent so local businesses can expand and grow, creating high-quality jobs and making it easier for British Columbians to access innovative treatments in clinical trials, while improving government's ability to quickly respond to future pandemics and public health emergencies.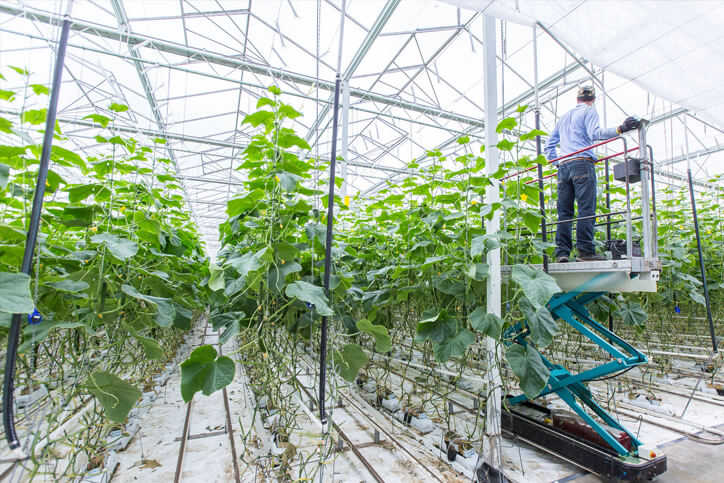 Feeding B.C. and beyond
The new B.C. Centre for Agritech Innovation further positions the province as a world leader in clean agricultural technology, helping improve food security in B.C. and globally, while creating hundreds of well-paying jobs.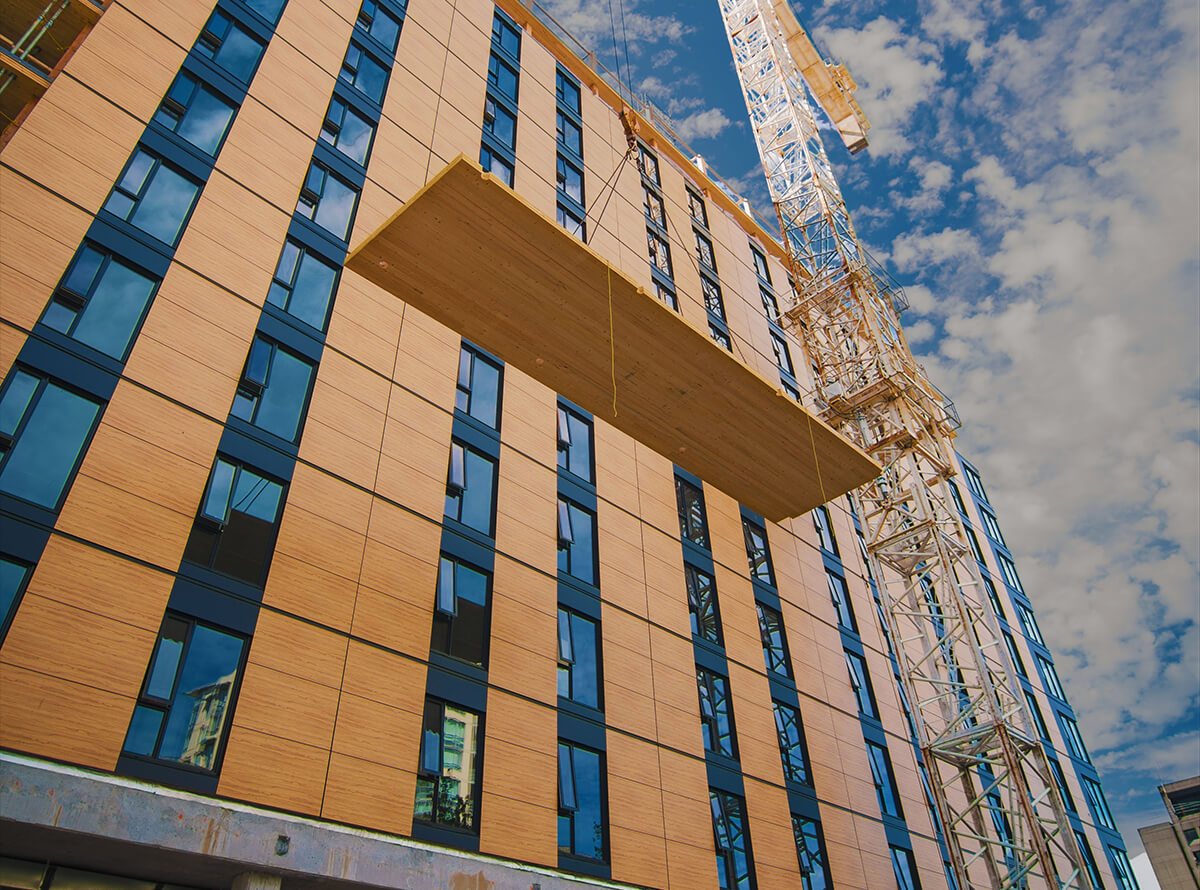 Building more with low-carbon materials
Mass timber is one of B.C.'s great natural advantages, helping us get the most out of every tree in our value-added forest economy, while reducing GHGs and creating jobs. The Mass Timber Action Plan reinforces B.C.'s position as a global leader in the production and use of this high-value technology that promises to revolutionize construction at home and around the world.
Helping local clean tech companies scale-up and grow
Through the Integrated Marketplace Initiative, two test beds have been launched in B.C. with an investment of as much as $11.5 million to match local innovators with industry buyers to solve industry problems, while reducing their greenhouse gas emissions. The Port of Prince Rupert is on track to become Canada's greenest port and Vancouver International Airport as the world's greenest airport.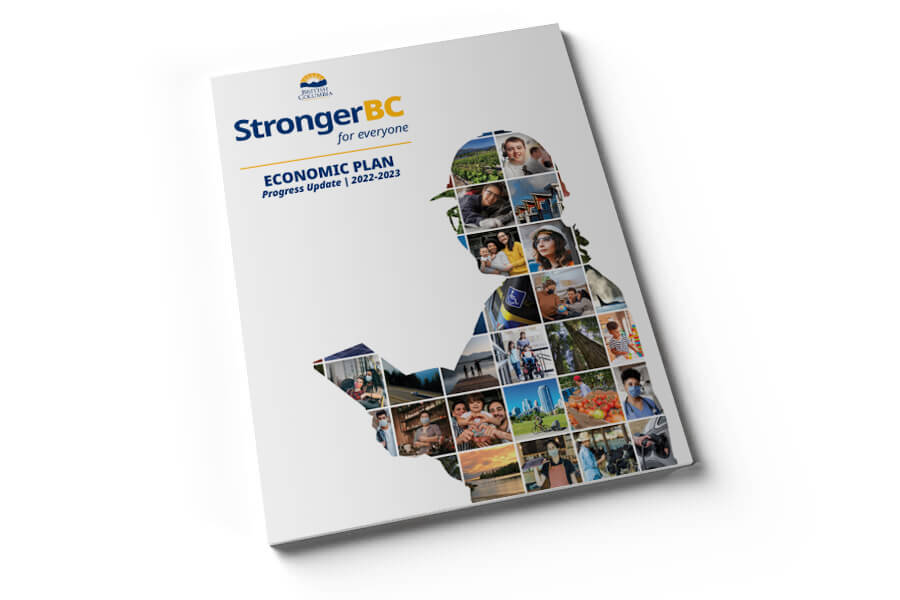 Economic Plan Progress Update
Highlights of the many actions taken on issues that matter most to British Columbians
Jobs and Economic Development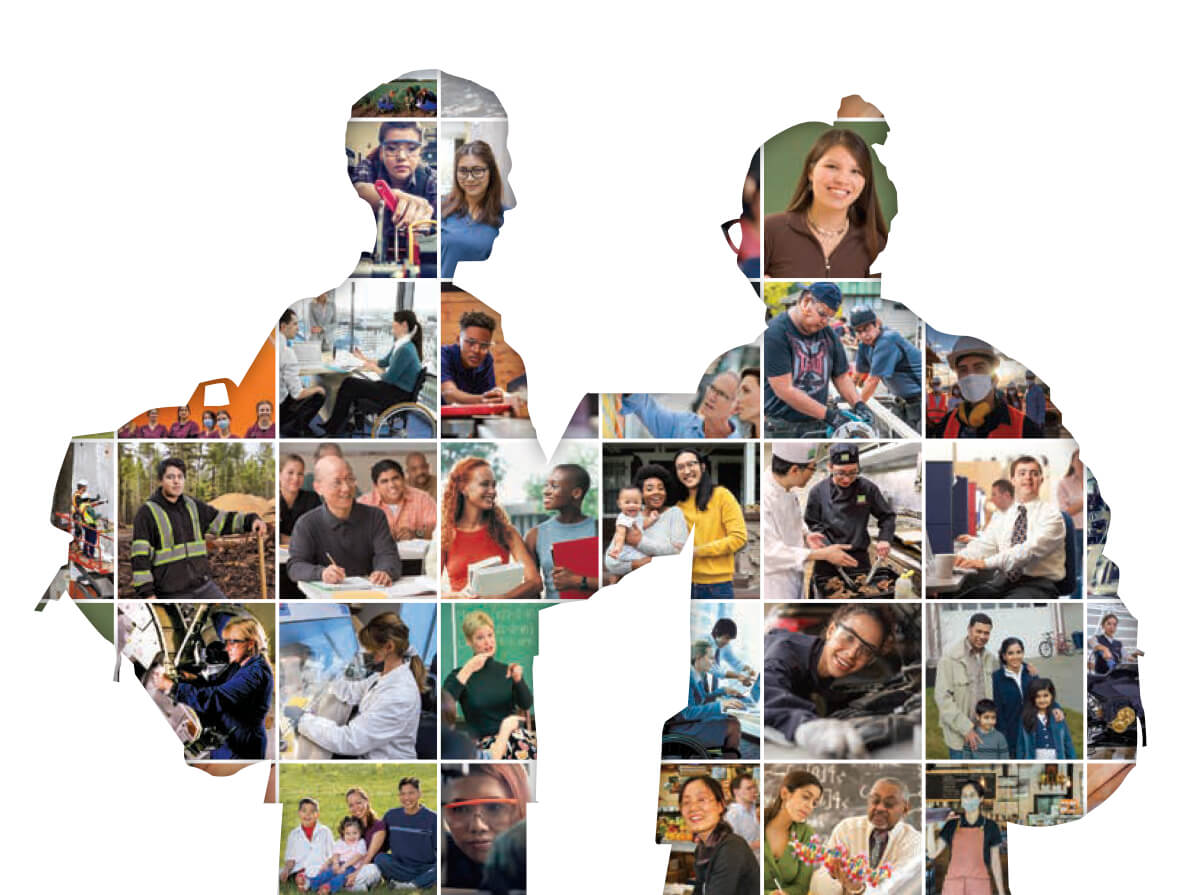 Future Ready Action Plan
An action plan to meet the challenges of today, make sure people are ready to succeed, and grow our stronger economy into the future.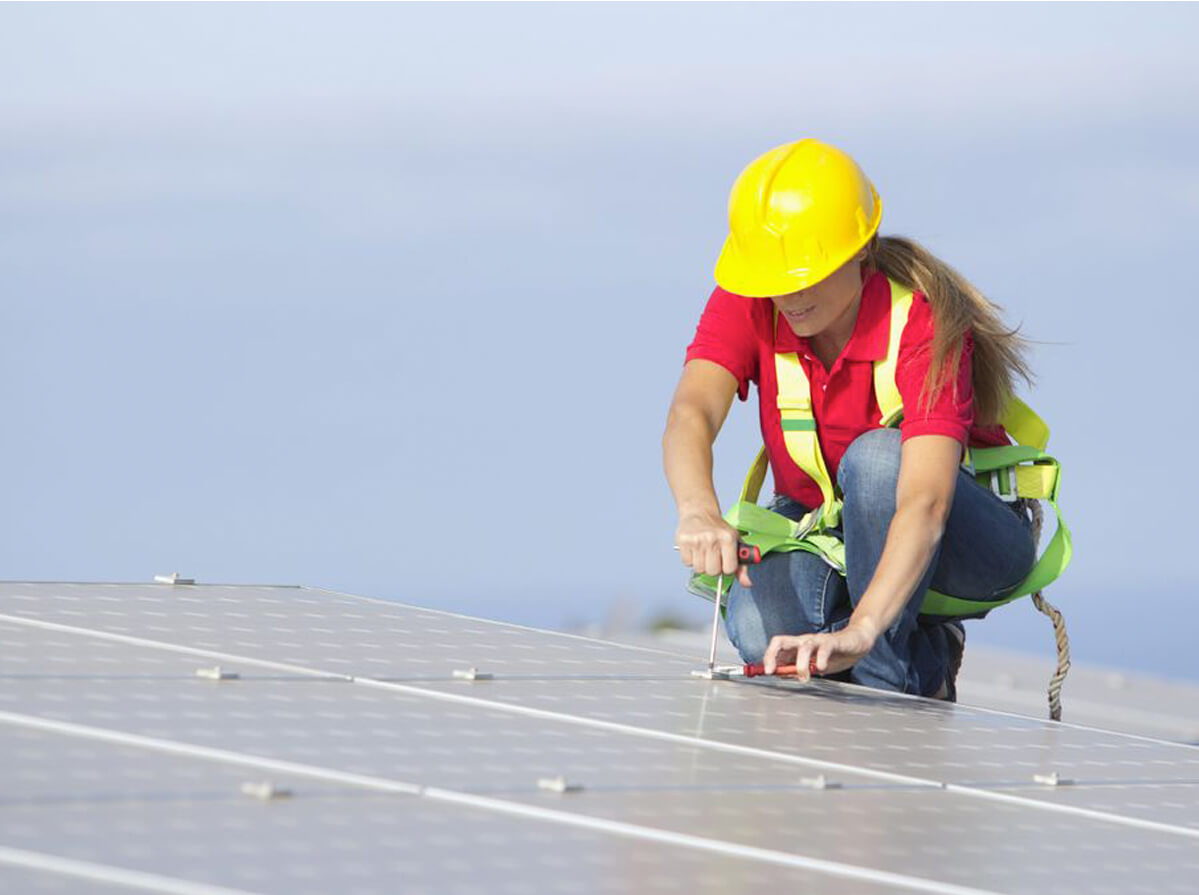 Workplace Innovation Fund
Supporting key sectors to adopt new technology and processes to address labour shortages and increase productivity to help with workforce challenges.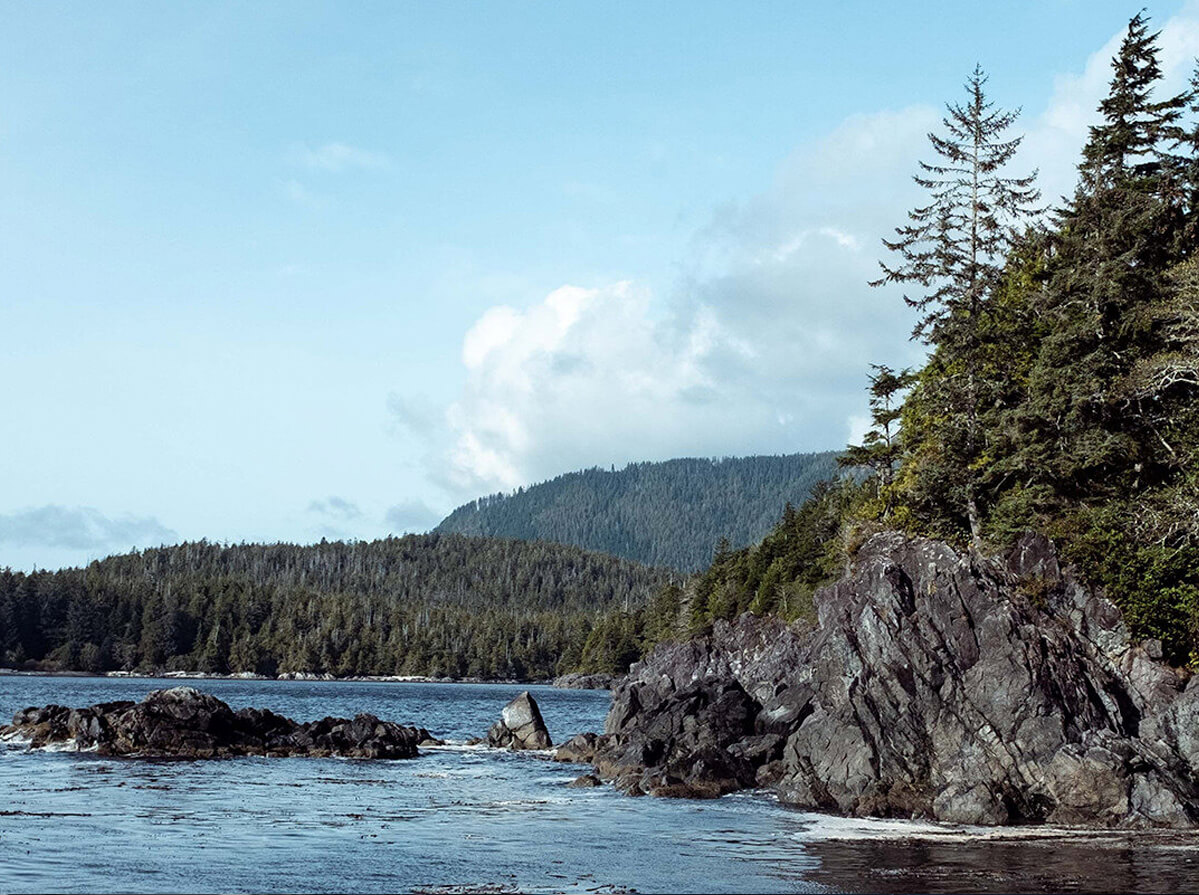 New fiscal tools for First Nations
B.C. is providing $1.2 million to the B.C. Assembly of First Nations to launch the new Centre of Excellence in First Nations Economic Development, helping advance the role of First Nations in B.C.'s inclusive economy and to work toward true and lasting reconciliation.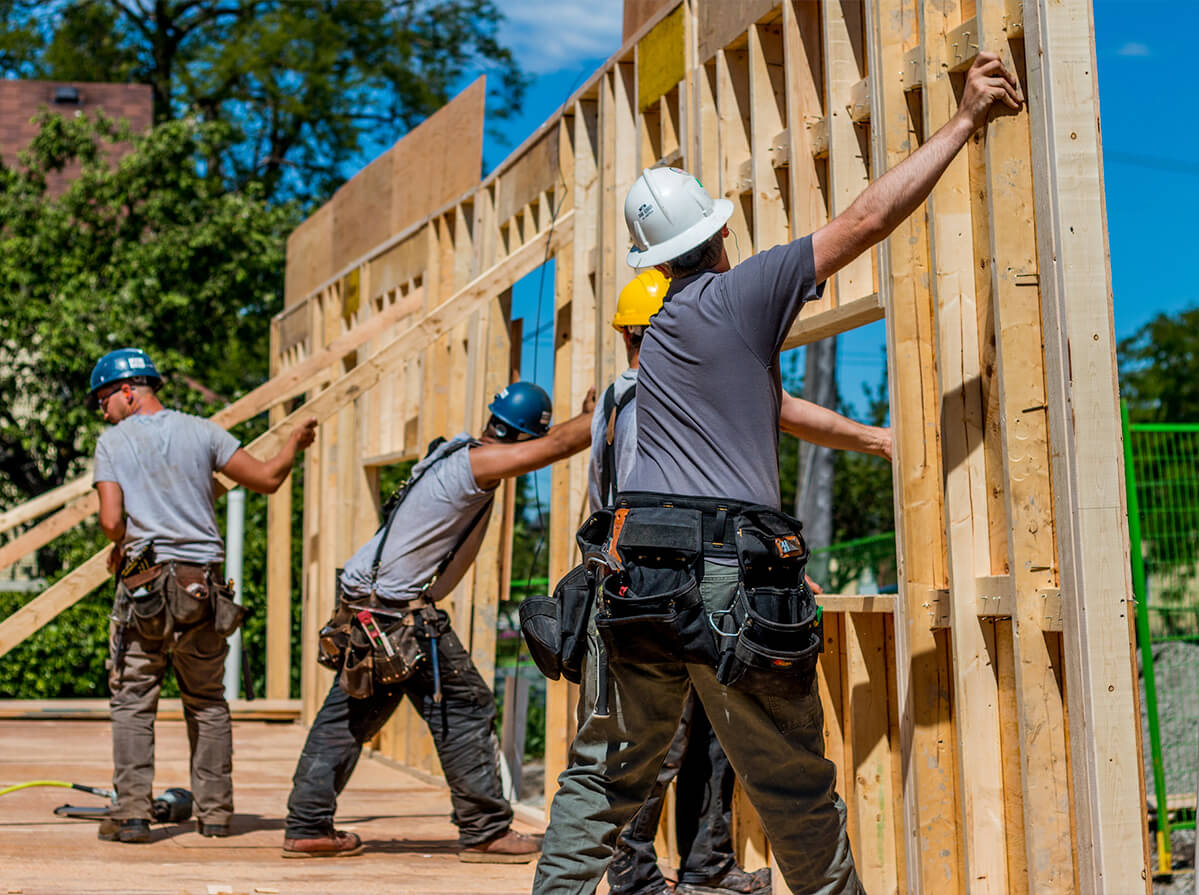 Rural Economic Diversification and Infrastructure Program
B.C. is working with local governments, First Nations and not-for-profit organizations investing $66 million through the Rural Economic Diversification and Infrastructure Program to support projects that help diversify local economies to support good, stable jobs for people for years to come.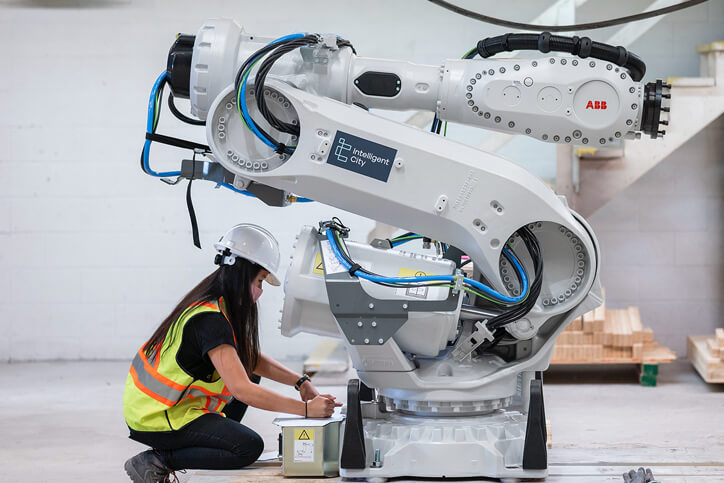 B.C. Manufacturing Jobs Fund
Our whole province benefits when local workers and families can build good lives in the rural communities they call home. B.C. is investing as much as $90 million through the B.C. Manufacturing Jobs Fund to support high-value industrial and manufacturing projects to drive clean and inclusive growth in rural, remote and Indigenous communities.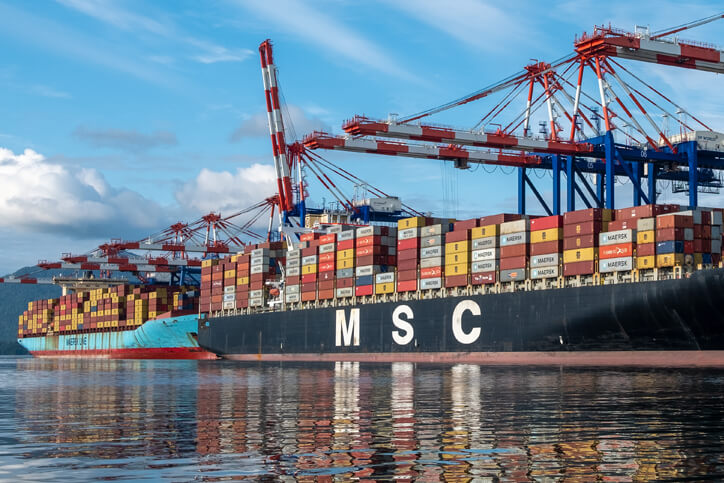 Helping move more B.C. goods to market
Supporting B.C.'s goods movement sector to adapt to changing markets and meet CleanBC targets.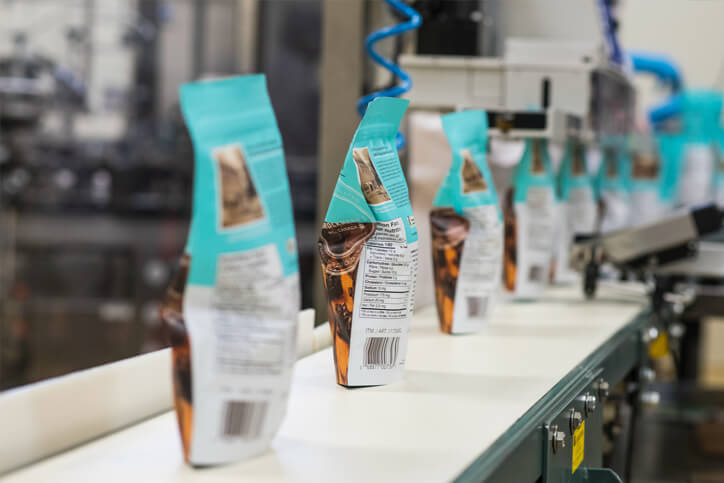 Helping businesses access global markets
Promoting trade, increasing opportunities to export B.C. products and services, and making B.C. more resilient to market volatility.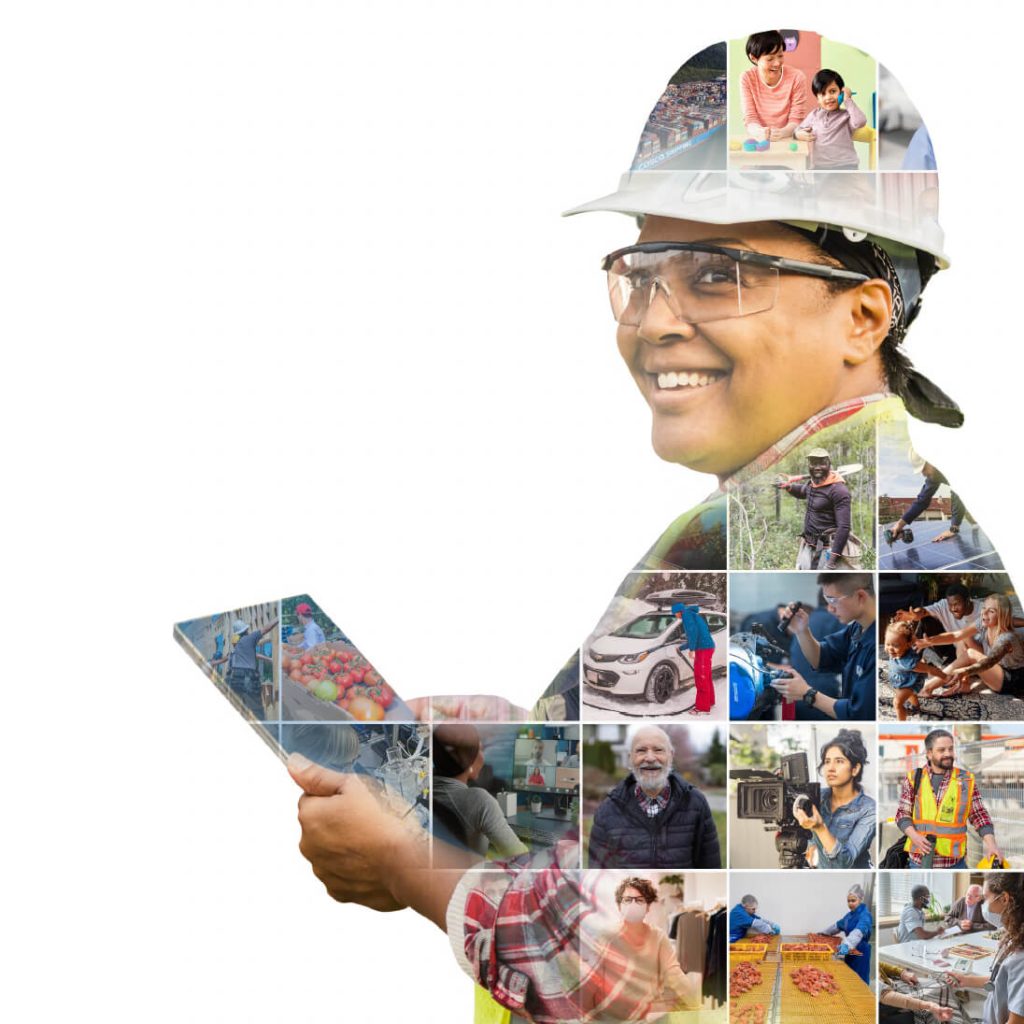 Measuring our progress
An overview of metrics that will measure B.C.'s economic progress.